Or scroll through the latest news items:
The webinar will provide a brief summary of the recently released PERC Reporting Standard 2021. It is intended mainly for existing users of the PERC Reporting Standard, but may also be of interest to users of other CRIRSCO Reporting Codes and Standards such as the JORC Code.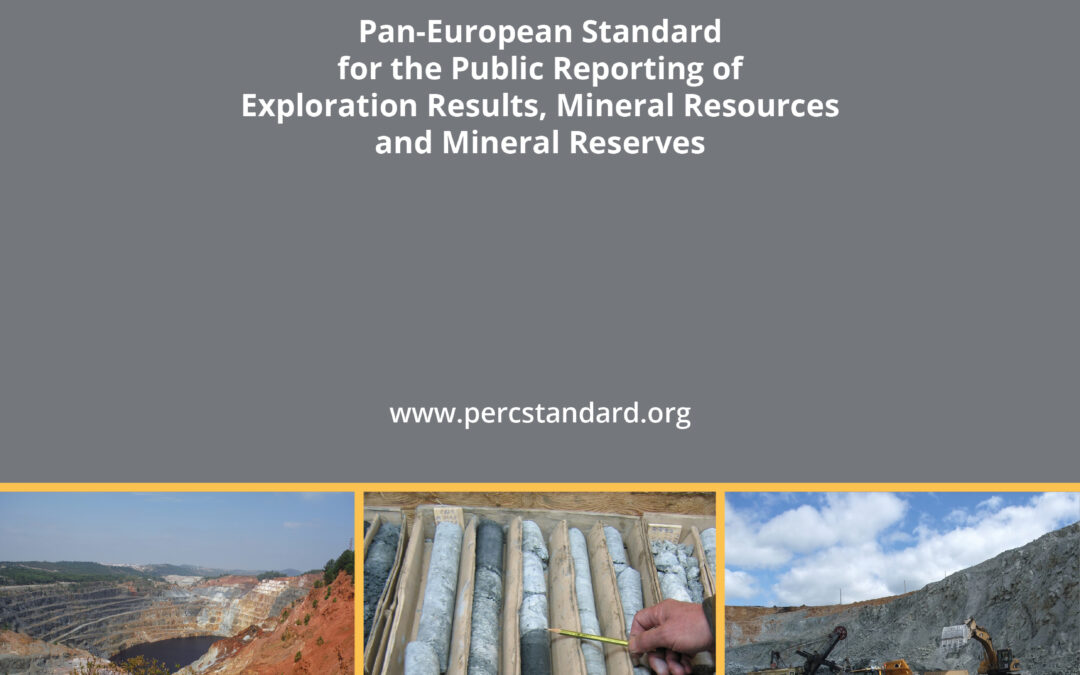 The PERC Reporting Standard 2021 was officially released on 1 October 2021. This presentation provides an overview of key features, highlighting changes with respect to the PERC Reporting Standard 2017, and alignment with the CRIRSCO International Reporting Template (Nov.2019).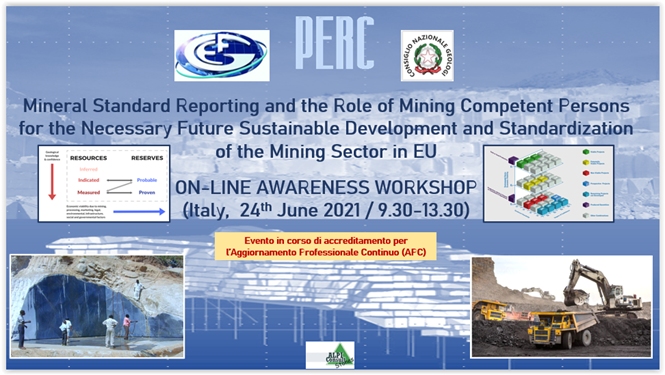 WORKSHOP - Mineral Standard Reporting and the Role of the Competent Person in the Mining Sector for the Necessary Future Sustainable Development and the Standardisation Process of the Mining Industry in Europe. "A JOB OPPORTUNITY FOR GEOLOGISTS AND TECHNICAL...
Pan European Reserves & Resources Reporting Committee
EFG Office
c/o Service Géologique de Belgique
13, Rue Jenner B-1000 Bruxelles
Belgium